The top is solid spruce, neck is Spanish cedar with a hard "V"-shape, the back and sides appear to be birch. It recently had a refret, and a neck set done (not by us) as well as a new rosewood bridge made.
We were very lucky to come across this instrument at a decent price and found that just a bit more work could bring it to the next level.
The work we did includes a new bone nut.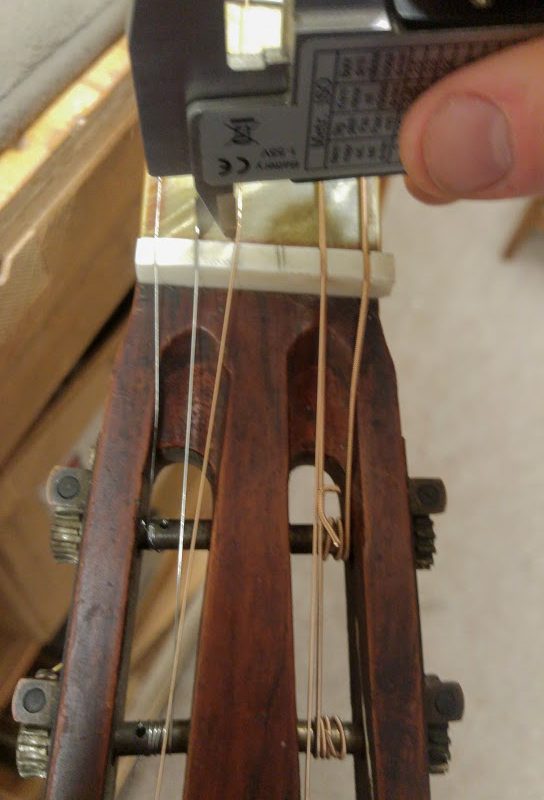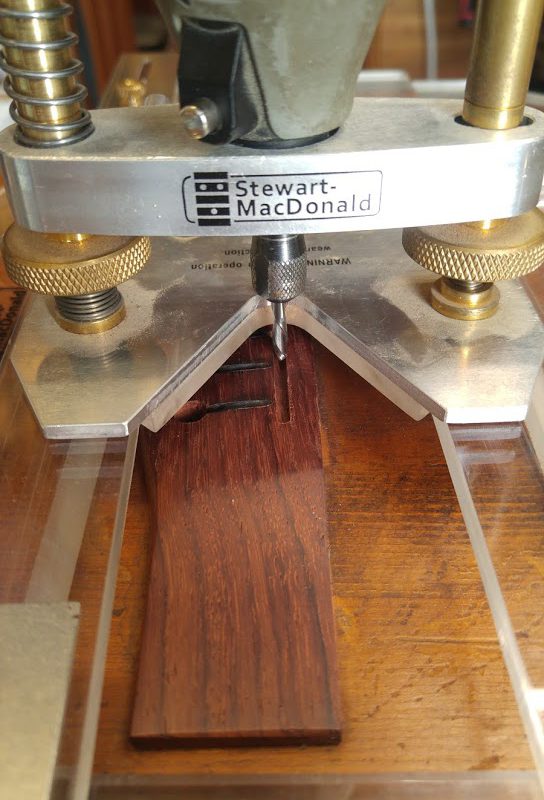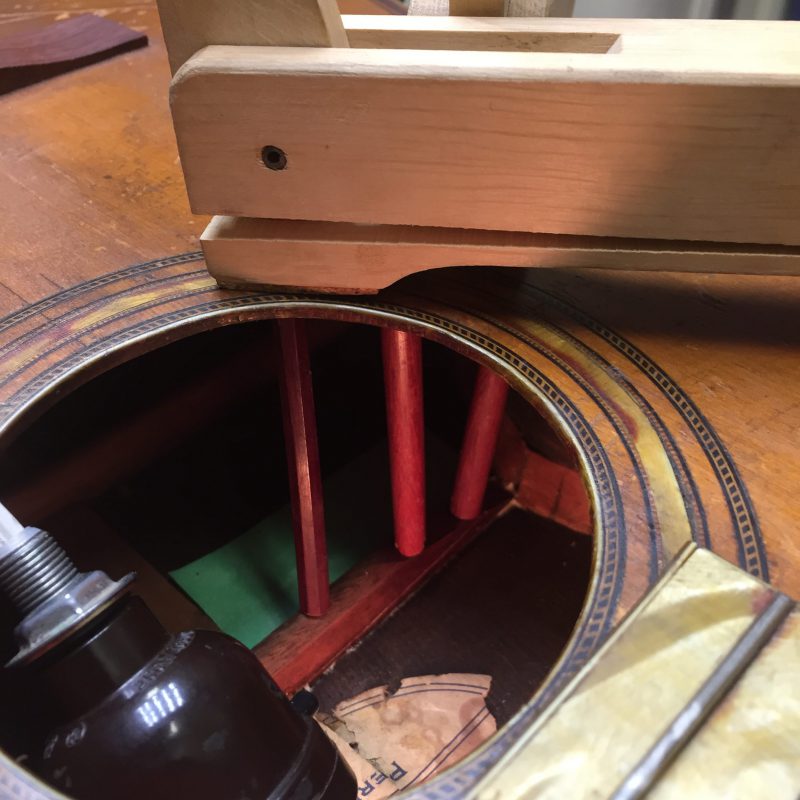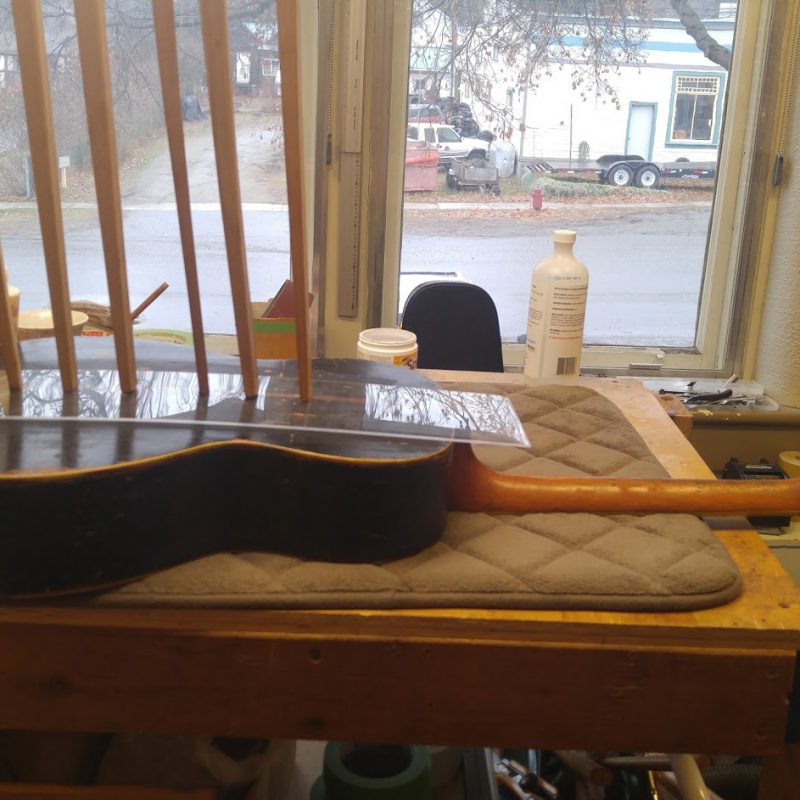 An instrument, when taken care of, can out live its maker, can be passed on from one generation to the next. In fact as the wood ages it cures and the tonal qualities improve.