WHAT IS FOLKLORE?
"Folklore is the traditional art, literature, knowledge, and practice that is disseminated largely through oral communication and behavioral example … The word "folklore" names an enormous and deeply significant dimension of culture … Folklife is community life and values, artfully expressed in myriad forms and interactions. Universal, diverse, and enduring, it enriches a nation and makes it a commonwealth of cultures … Though folklore connects people to their past, it is a central part of life in the present and is at the heart of all cultures–including our own–throughout the world."
-Excerpts from the American Folklore Society – What is Folklore?
OUR MANIFESTO
Although our focus is on musical instrument set-up, repair, retail, and restoration, Mountain Fruit Folklore Centre is more than just an instrument retail store. The Folklore Centre serves as a cultural hub, connecting, sharing and developing folk and arts culture in the Kootenays. Local and traveling musicians offer performances for our "Live From the Pew" series. At Mountain Fruit Folklore Centre we maintain an intimate connection to the musical folk traditions of our predecessors. We offer professional level musical instrument repair, set-up and restoration services with an 'Old World' attention to detail and love of handwork. As a service-based, rather than a sales-based, enterprise it is our great pleasure to be here for our community, offering our wealth of information and experience to musicians to help them best understand and take care of their instruments.
We only sell instruments that reflect our own standards of quality in materials and craftsmanship, appropriate to players from beginning to professional levels.
OUR BRANDS
D'addario
Fishman
Eastman
Teton
Cordoba
K&K
L.R. Baggs
DR Strings
Aquila Strings
THE FUTURE
Mountain Fruit Folklore first opened its doors in 2010. Since then we have proudly boasted our status as Canada's smallest music store. Since then the business has grown steadily, drawing clients from all over the Kootenays. We are starting to feel a bit like a hermit crab ready for a bigger shell. And the good news is that day is coming! A new location on Front Street in Kaslo is in the works, so stay tuned for more exciting news there!
One of our most frequently asked questions is "Do you build instruments here?" We do! We are in the midst of constructing a brand new workspace, which will allow us to keep the instrument building and repair shops separate. At the moment none of our fine handmade instruments are for sale as we are building up our inventory to be unveiled at the Mountain Fruit renaissance at our forthcoming new location.
Stay tuned! Big things are coming and nobody could be more excited than we are!
Meet the Luthiers
JEREMY BEHN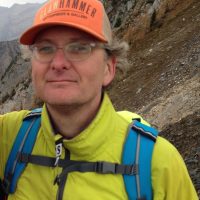 I trained with with Master Luthier Michael Dunn, and was mentored for a short time by Ray Nurse, twenty-five years ago. After this training I built and repaired stringed instruments for several years. During which time I received a few grants and turned my focus to 19th century guitars and original designs.
After starting a family, moving to, and living in Kaslo,BC I opened a small stringed instrument repair business in 2010.
In the last few years I've furthered my knowledge with some short bursts of training under Michael Vann, Raymond Schryer and Summit School of Guitar Building.
I'm relieved to say, after the doors opened eight years ago, that the repair work keeps coming. That the workshop has expanded to include a 'Canada's smallest' retail storefront and that I've had the privilege of sharing what I know with an eager apprentice, Kevin John, who has has helped firmly establish the business in the Kootenays.
I am sincerely grateful to all those who have supported us over the years and I look forward to continuing those relationships and our expanding endeavours in a new location within the next year.
Jeremy Behn
KEVIN JOHN 

Since early 2015 I have been very fortunate to be studying and working under the wing, and looking over the shoulder, of luthier Jeremy Behn. Under his guidance I have gone from zero experience to diagnosing and executing a majority of the set-up and repair jobs that come through our shop, allowing Jeremy to focus on the higher end and violin family repairs. He has passed on to me an avid love for the old-world techniques, doing your work by hand, and using natural materials and products for every step of the process. 
I am honoured to be connected to this long lineage of guitar makers, tool makers, music makers and lovers across time. I look forward to working with you to get the most out of your instrument!
Shellac be with you,
Kevin John