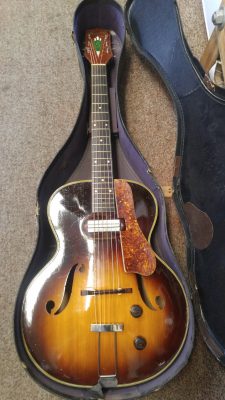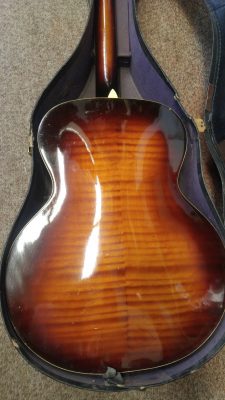 We see a good number of these Harmony-made arch tops, but rarely do they come to us in such good shape!
This old beauty just came into the shop for a clean up and assessment. Buffing out the layers of dirt and grime revealed a beautiful piece of history.
I regret that I tend to forget to take "before" as well as "after" pictures.
Suffice to say the guitar is much happier after a clean up.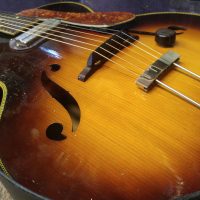 She's certainly a cut above most of the vintage Harmony- and Kay-style guitars that have passed over our bench. That is a pressed solid top with no cracks in it whatsoever, which is remarkable for an instrument of this age.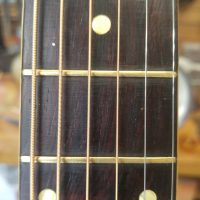 There is every indication that this is a Brazilian Rosewood Fingerboard!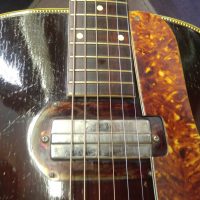 Pickup and wiring all in working order.
New tuning buttons are needed, but the machines themselves hold pitch, which is not always the case. Another lucky stroke!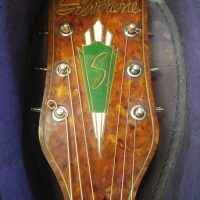 Depending on what the owner says, we may be do the minor set-up work and have her up for sale in the near future.
Keep your eyes peeled!