Tuesday, December 13th, 2016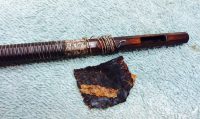 This old thumwrap is done, obviously!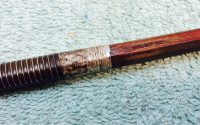 Silver wire after anchoring the end in a matching hole and resoldering.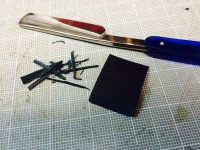 Cutting some new kangaroo leather with a straight razor. Measurements and tapers must be exact for a clean look.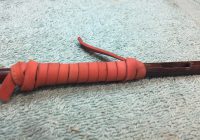 And here's how we clamp this tricky glue job for thumb wraps.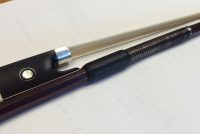 That's a wrap!