Cordoba has long offered good selection in classical guitar sizes, but primarily at the entry level. Their C5 dolce or 7/8 size is popular for smaller folks with smaller hands that still want an instrument with projection and depth. Due to that popularity they have now introduced a higher level guitar of the same dimensions, 630mm string length and 50mm width at the nut vs the 650mm string length and 52mm nut width we find on the 4/4 sized classical. The C10 parlor comes in two all solid wood options, cedar top with rosewood back and sides and spruce top with rosewood back and sides. You can also get a mahogany back and sides with cedar top option called the C9 parlor.
On occasion I have access to discounted instruments with minor imperfections and this is one such occasion. Perfect beyond some small pin prick sized bubbles in the finish  in the bridge area this 17″ AR 810CE is a fully carved solid wood jazz archtop. Remarkeable value really, very few, if any, commercial guitar makers are creating solid wood, hand carved archtops in this price range. These instruments are truly inspiring to play if you desire an instrument to match your Jazz tendencies or aspirations!
The jumbo cutaway Martin JC-16ME Aura Acoustic-Electric Guitar features a polished gloss lacquered body, European flamed maple back and sides and a solid Sitka spruce top. The fingerboard and bridge are crafted from striped Macassar ebony. Each JC16ME guitar is equipped with the acclaimed Fishman onboard Aura sound reinforcement system. 
Action is perfect on this guitar, it plays beautifully and sounds fantastic!
This guitar has the requisite patina of a vintage gibson as well having great tone. Love that classic chunky bass. Neck angle is good and the guitar is very playable with nice action. A pleasure to play and a pleasure to look at!
The 23″ scale length of the MicroBass make it compact and portable but aslo very playable, just right really (although there will be a 25″ model available this fall). With custom strings by Aquila it has a genuine smooth compressed bass sound both acoustically and plugged in. Comes with an undersaddle piezo pickup, padded gig bag and is also available fretless. Affordable, fun and definitely gaining a following.
These 4 string banjos were intended, as I understand it, to be versatile. At 20 frets not a true 17 or 19 fret Tenor but also not a 22 fret Plectrum.
Theory being that one could tune it to either of the short scale tunings used in Irish music, GDAE or CGDA (also for Dixieland music) as well as a std Plectrum tuning of CGBE for traditional jazz.
Std aluminum pot of the Degas banjos which seems to produce good volume.
Can't go wrong with this all rounder in good condition.
Handmade teardrop dulcimer. A little rough in spots but is quite playable and sounds just like it should.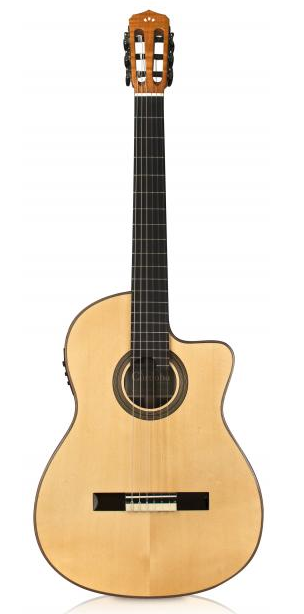 Higher up in the Fusion series the orchestra comes in a 12 or 14 fret version, spruce or cedar top and Indian rosewood back and sides. For a slight cost increase the pick up can be upgraded to a proprietary Cordoba pickup system called the AFS (acoustic fidelity system). The AFS 1 is a 6 piezo system and the AFS 2 adds an internal mic to the piezo system.
Excellent value for the advancing student. The bones of this instrument are solid as demonstrated by Michael Kevin Jones. The set up has been tweaked by me to play well, which includes Thomastik Superflexible strings.
This is the Yamaha YFH-731.  Now discontinued it has a medium bore at .433 and is the standard for good quality flugel horns at a reasonable price. Silver plated, this instrument has barely been used and is priced well below it's usual street price of approx $1,000. Includes a well made hardshell case. See the used brass section to view a companion Yamaha professional series Cornet.
These are handmade by a small family run violin company in China. I deal with them directly, no middleman and have been very pleased with their product. The all plywood version I sold for $900 and the hybrid version with solid spruce top, laminate back and sides for $1,200. Good bang for the buck after I've done a decent setup and put better quality strings on!
This mandolin is not often available as the 'Classic Sunburst' is made in smaller quantities and goes quickly. Very different sounding instrument than the oval hole with a decidedly better feel in terms of upper fretting access as the neck heel comes into play more at the 12th fret as opposed to the 9th fret of the oval hole 504A.
Casey Burns has been handcrafting wooden flutes for over 30 yrs. They are beautiful in every respect and the warmth of a wooden flute is unmistakeable. This folk flute is a simple, high quality instrument that is meant to be affordable and enjoyable, it is! We carry three versions of the folk flute; std hole spacing, small hole spacing (ever so slightly smaller than std for smaller hands) and a large hole version (the actual finger hole diameter is larger) which produces more volume, better tonal balance and better ergonomics.
This is a fine sounding 3 course instrument that spans 2.5  octaves. The instrument was made locally and includes a hardshell padded case with tuning wrench, hammers, table leg and knee leg. Fantastic price for some unique musical exploration!
These instruments are great fun and I like them because they seem (for me) a little easier to play with the 17″ scale length. Tuned a 5th lower than the mandolin one can still play what you know on mandolin with the same fingering, albeit in a different key. Very nice fit and finish on these instruments, comes with a gig bag.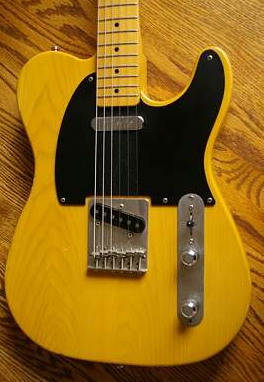 From the Tokai plant in Japan this is an all original instrument in near perfect condition.
Hard maple neck, rim, and convertible resonator.
Black binding on the neck and resonator.
Dual coordinator rods.
Curly maple headstock veneer.
Straightline tailpiece.
Brass tone ring.
2-way adjustable truss rod.
The "Plus" model includes upgraded features like a beautiful vintage brown finish, 24 bracket hooks, Gold Tone engraved armrest, and the upgraded GT Master planetary tuners featured on our most expensive models.
A solid sapele top and back, this dulcimer has a 2.5 octave range tuned in 5ths.
These instruments have to be played to truly appreciate their unique and beautiful sound. Here is a link to one of my favorite Canadian musicians, Ian Tamblyn, who has composed many original songs on hammered dulcimer.
Comes with a hardboard case, tuning wrench, table leg, hammers and instruction/care manual.
Comes with a Hardshell Case