I have a few albums that I go to when I need quiet concentration in the workshop and Adams is on now on par with Ralph Towner's, Works! If you want to be transported deep into another world, while conjuring all of your subconscious childhood sojourns into the Canadian wilderness these compositions are for you. Impeccable recording executed at Glen Gould Studio no less, impressive for a first album and I look forward to Adams next efforts, rumoured to be inspired by the Canadian winter.
"After being so moved by Canada's amazing wilderness areas, I have been inspired to express their beauty through music. If painters and photographers express it so well visually, why can't I through sound? So, I've embarked on a project to do just that, my medium being nylon-string guitars. I'm hoping my work will not only inspire people to explore Canada's landscapes, but I also want it to send a strong environmental message: our wilderness and natural areas should be preserved because they are far more valuable than an economy is able to measure."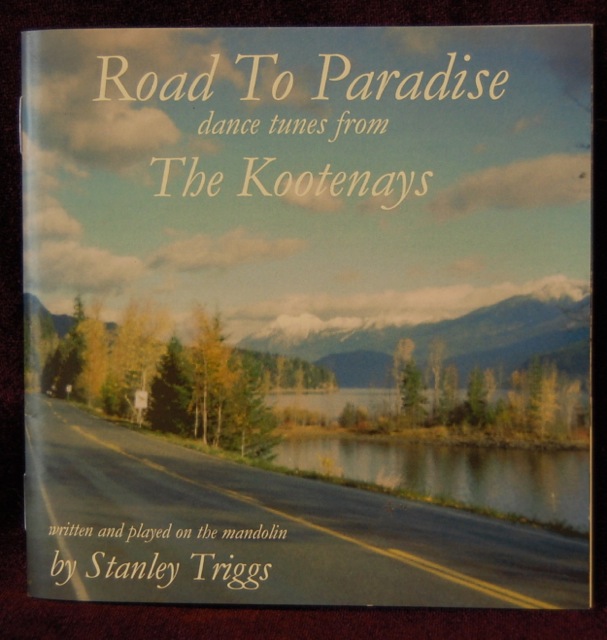 Road to Paradise is written and played on the mandolin by Stanley Triggs, who was born in Nelson in 1928.  He built a shack in Lardeau, BC in 1950 and still enjoys spending time there.
"Most of the tunes reflect my memories of the Lardeau Valley at the north end of the Kootenay lake in British Columbia.  I first visited the valley in 1944 with a boy scout troop when I was 16… In 1946 I worked in a logging camp there."
-Stanley Triggs
A few of the delightful dance tunes on this CD are:
The Lardeau Vally Waltz, The Howser Hop, Heading Up the Duncan, Kootenay Kapers
and Shack Happy.

After a storied year spent touring their 2012 self-titled debut, the trio made a welcomed return home to make Tales from the Whiteshell, a six-song collection that reflects
their profound connection to the backwoods.
Inside Red Moon Road is three musicians who come together from three very different directions… Together, this threesome makes music equally for fireplaces, festival stages, and the luminous blue of a Canadian night.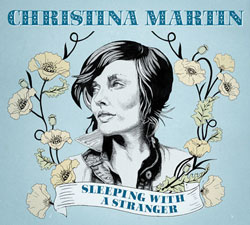 Sleeping With A Stranger (2012) is Martin's fifth and newest award-winning album of 12 original songs, and reflects the artist's coming of age lyrically and musically.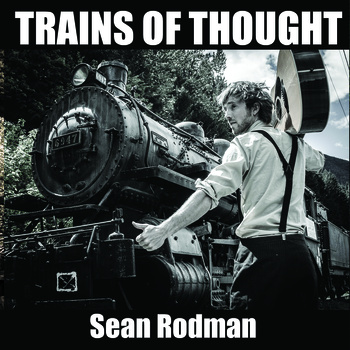 Sean Rodman is a local Kootenay boy, currently residing in Argenta.  A talented graduate of the Selkirk Music Program, he is recognized for his JumboWild! musical activism.
Sliding scale: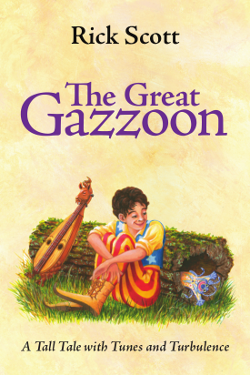 The Great Gazzoon is a musical audio novel, with 40-page illustrated songbook, featuring Rick Scott and 25 actors, singers and musicians.  Together, they unfold a tall tale with spoken word, music and song.
Running time 4 hours on 4 CDs
(Includes GAZZOON TUNES!)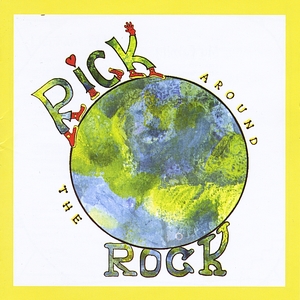 Rick Around the Rock is the winner of the 2006 Canadian Children's Book Centre OUR CHOICE Award, and the 2005 Parents' Choice Recommended Award.
The album contains eleven warm and witty original songs for the whole family, used worldwide to augment curriculum in schools and to create fun and laughter in the home.

14 Pied Pumkin favourites plucked from four 1974-80 LPS: Fear of Flying, People I Love You and You Can Change The World.

Harmony at home, peace in the car! Juno nominee and Children's Music Web Award winner, with Angels Do, Grandma, The Wild Bunnies of Kitsilano.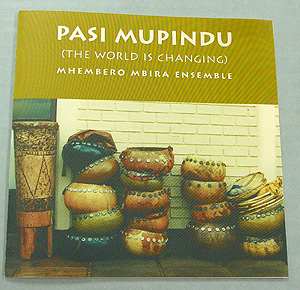 This is the first CD by the Chigamba family.  The music in this recording is some of the finest mbira music of Zimbabwe.  Many of the songs are Tute Chigamba's own compositions.  This vibrant performance is a wonderful display of his melodic, complex style of playing.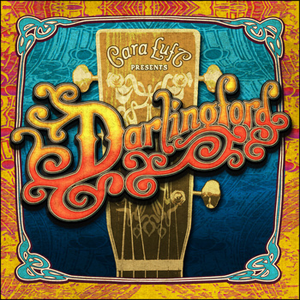 Darlingford was recorded on location in a chapel in the Foothills of Alberta, in several old churches on the Canadian Praires, and in living rooms, hotel rooms and studios across Canada, the United Kingdom and the USA.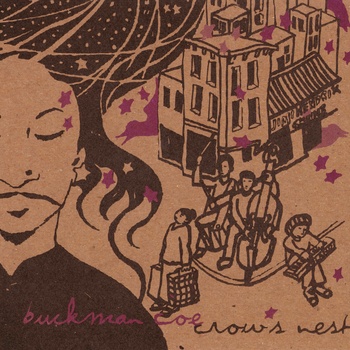 Crow's Nest is "…a fun record written on an ukelele by the Ocean. It's about taking control of our lives and the world around us through compassion, joy and a kick-ass attitude based on a stubborn commitment to righteousness and compassion."
-Buckman Coe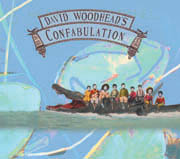 David was one of the first of many pleasant surprises to wander into my shop when I first opened (scroll to Nov 6th, 2012 on News and Events page). As soon as he mentioned his name I knew that I had seen it somewhere? That somewhere was the musicians list on many of the album covers in my collection. He has been on many of Canada's most recognized recording artists albums, check out his discography!
Can't say enough about this album, David is perhaps a somewhat under recognized musician in the sense that his chops and musicality don't seem anything under the most recognizable names in bass players, such as Jaco Pastorius or Victor Wooten, etc. Yet most Canadians I talk to haven't heard of him. Which doesn't mean a whole lot, other than to say this album deserves a listen even if you don't recognize the name.
The two most noticeable aspects of this recording are it's scope or breadth of original compositions and musicianship. Vast sojourn into a wide variety of musical genres, all successful IMO. The supporting cast of musicians very well up to the task of this ambitious album. Reminds me a little of early Weather Report albums but of course it's completely it's own musical entity full of joy, some lyrical laughter, spoken word and on and on. Musicians who compose at this level are like painters and writers and all creators telling a story well enough to transport us in our own moment to somewhere else, somewhere magical.
"complex, orchestrated music, complete with unusual time signatures, backed by the stellar Confabulation…
There's a lot to absorb, but the melodies get embedded in your head." – Penguin Eggs magazine review of the Confabulation CD.
Confabulation, definitely worth a listen!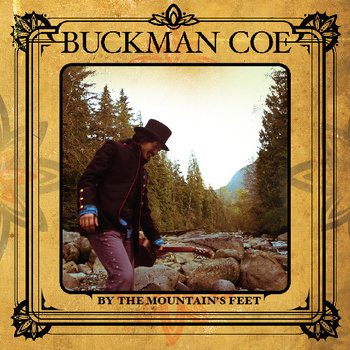 By The Mountain's Feet, this album is a collection of conscious roots rock that feels as good as the sun beating down on your face.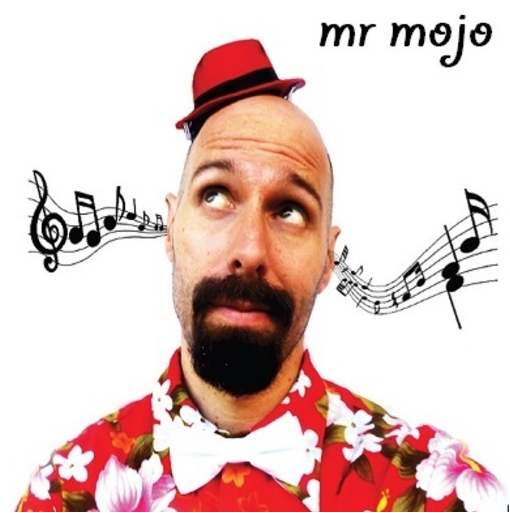 I have been listening to Morien Jones share his music with kids many years now and this album (OK, CD, but my youth was spent with vinyl and hey, it's back) captures the essence of how natural it is for him to connect with little beings still forming.
A gifted musician, there aren't many instruments or musical genres that Morien can't find an instant rapore with. His mainstay though, is a driving acoustic guitar rythm with a funky flavour and a sweet, soulful voice ( motown for kids ) that gets everyone moving. All of his music is cross generational in all aspects. The subject matter of the lyrics makes sense to the kids and the parents and brings smiles and laughter.
The recording is crisp and has a transparent naturalness which I attribute to many DAW ( Digital Audio Workstations-computers ) recordings being conceived in the spare bedroom downstairs. The simplicity of this approach resists over engineering for a variety of reasons, in my opinion. Augmented by some very tasteful guest appearances ( flute on Music is Joy ) the whole recording is remarkeable for a first in a challenging genre.
My two boys ( 8 and 12 ) listen to Mojos music regularily! You don't need an excuse to support this local Kootenay boy, this is good clean fun for the whole family!
shaking down the acorns
Wow, this album is incredible! Four young virtuosos really starting to hit their stride and impeccably recorded by Andrew Collins. I am not a bluegrass officionado but I don't think one has to be to really appreciate this album. Some of the intervalic work during solos on this album leads one to surmise that these guys are pushing out into new territory while honoring some classic tunes.
I have been listening to this album for about 2 months straight and gaining new appreciation each time for the depth of detail and near perfect execution. You would be hard pressed to find something you didn't like about this album. Drop into the Mtn Fruit and have a listen!
If you are wondering where the Slocan Ramblers name came from for a Toronto band there is a Kootenay connection. The bass player, Alistair Whitehead, has lived at various times in the Kaslo  and Kootenay area and his parents are in the process of retiring to Kaslo.
Head to their website for more details.