This is the single channel preamp from K&K Sound. It has a 1/4″ in and out, volume control and a three band EQ. The Pure Preamp was designed with the frequency range of an acoustic guitar in mind, but it will certainly do the job for a wide range of instruments.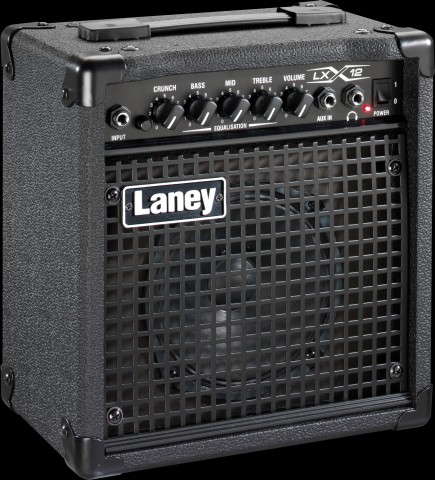 Solidly built 12W guitar amp with a 6″ speaker. Three band EQ , volume and a "Crunch" setting that gives you that extra punch. Also comes with a CD/Line in and Headphone jack.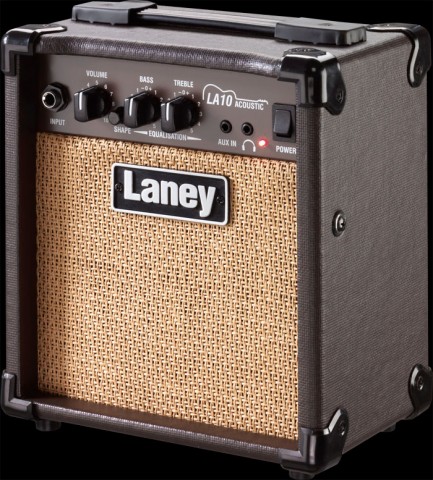 The LA10 is a 10W solid state amp with a 5″ speaker, ideal for rehearsals, small venues, and busking. Its lightweight, compact design makes it portable, always a plus when it comes to gear. It is fitted with a line in and headphones jack for jamming along to recorded audio. The one downside being it has a very short power chord, which I can see being problematic in some scenarios.  All in all its a decent amp for what you're paying.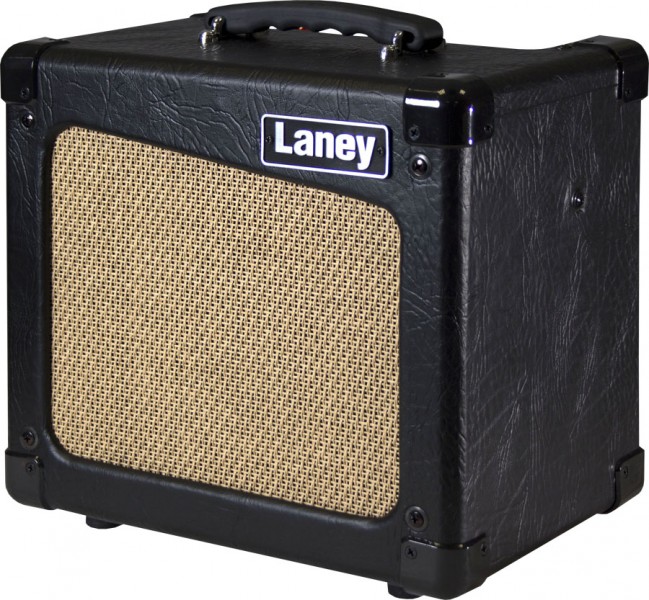 Presenting the Cub8 an excellent sounding tube amp from Laney. 5 Watts drive an 8 inch speaker making it perfect for a practice amp or performing at small venues. It is definitely geared towards a cleaner sound through most of it's range. Although you can get a nice heavy sound out of it by cranking the volume and driving the tubes. With just an On/Off switch, one volume and one tone knob, and a choice between Lo and Hi input, it is very simple and yet so adaptable. The tubes are so warm and clear, I have always been a fan of a tube amp over solid-state and this is no exception.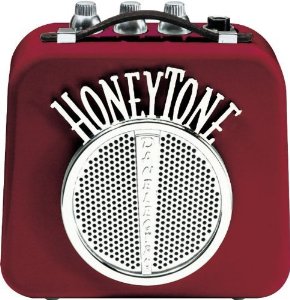 This little guy is pretty neat. It ways probably less than a pound and can be clipped onto your belt! Runs on a 9V battery and has tone and overdrive settings making versatile and very portable.
This Hog 20 by Pignose is a  20W portable amp with a 6.5″ speaker that recharges via a 12V adapter. The battery life is pretty darn good, being 5-6 hours on a single charge. Also interesting to note is the two 1/4″ inputs, one on back and one in front, and a 1/4″ headphone jack that can be used for headphones or as a low-level send, which could turn the Hog 20 into a pre-amp. Decent tone for the cost on a solid state, and the portability of this amp is definitely a selling point.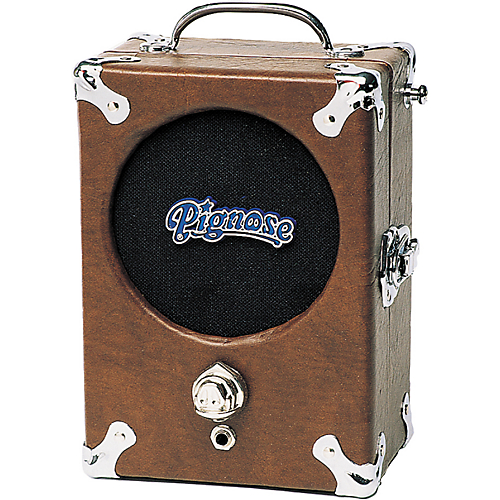 This is the Legendary 7-100 from a company called Pignose. This little guys is a solid state 5W amp weighing only 6 pounds. It can run on 6 AA batteries (not included) or a 9v adapter. Using a regular guitar strap the amp can be slung over the shoulder and taken for a walk! It puts out a decent sound for the cost and you can even alter the tone by opening and closing the hinged case. Pignose has been making these novel little amplifiers since the 1970s and have quite the cult following.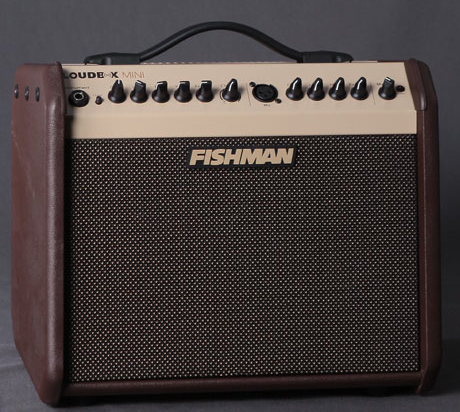 Nice feature about this compact amp is having  2 channels. Great for a solo singer/songwriter doing small gigs. At 60watts and weighing 19.7 pounds it's still a compact amp and worth reading more about.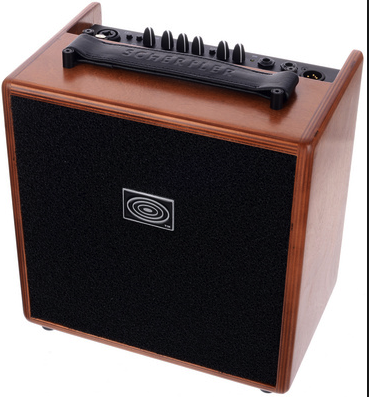 Schertlers smallest and most affordable amp. These 50watt acoustic amps are Swiss designed and Italian made. Very warm sounding amp with many great features including phantom power. At 13.8lbs/6.3kg it's easy to carry and fits in small spaces. Compact quality from a company that is being compared to AER in the acoustic world.