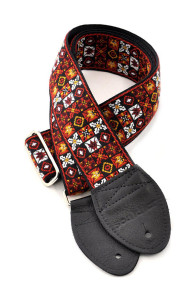 Souldier guitar straps are handmade in Chicago using recycled seat belts and the same vintage fabrics used in the guitar straps of the 60s and 70s.
There were two main guitar strap manufacturers back then – Ace and Bobby Lee. These hippy or hootenanny straps, as they were called, could be found in music shops everywhere and were used by everyone from Elvis to Frank Zappa. The original straps are now valuable collectibles and they're getting harder to find in good condition.
This style of woven strap had all but disappeared until Jen Tabor, the creator of Souldier Straps stumbled upon a stash of vintage fabric forgotten in a Chicago warehouse. Souldier has now collected over 1,000 vintage fabrics including some of the original Ace guitar strap fabrics, like the fabric on the strap Hendrix used at Woodstock in 1969.
But they don't just make straps for guitars. There are also Bass Straps, Banjo Straps, Mandolin Straps and Ukulele Straps. As well as Camera Straps, Dog Collars, and Belts. All of their straps come with a lifetime warranty, now that's craftsmanship.
Mountain Fruit Folklore Centre is proud to carry these beautiful straps up here in Canada. If you are in the Kootenays, come into our Kaslo store and see for yourself, they are a handmade thing of beauty. Or order online, and we'll ship them to you wherever you are.
Handmade in Chicago, IL. Souldier has been using the same designs and materials for their instrument straps since the 60s. We've got a variety of funky designs and colours for guitar, ukulele, banjo, mandolin and youth guitars available in the store.
Prices range from $29.95-$74.95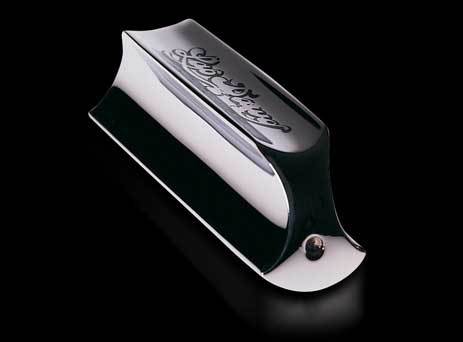 5.1 oz. slide for lap-style slide guitar playing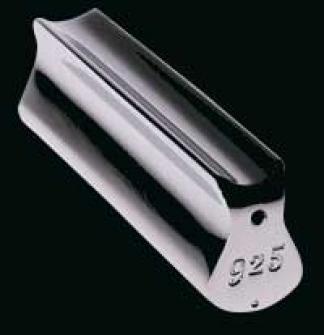 5.44 oz. slide for lap-style slide guitar playing.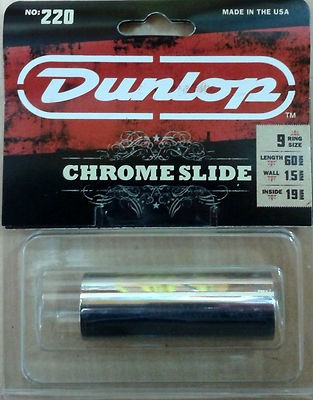 Ring size: 9
Available in full length or knuckle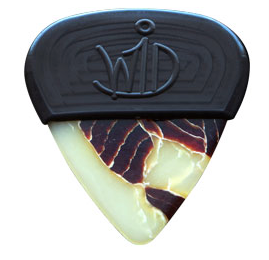 Just got a few samples in the mail from this new company in Germany. Was a little skeptical at first, perhaps it was the promotional angle, which relates the Pickbag to a condom and asks you to play it safe! But the reality is this product is very well thought out and executed (as are condoms for sure), made from organic rubber it almost entirely eliminates the slippery pick effect. Picks and the way we use them or don't use them can be quite a fussy, personal and unique quest for many and this simple little 'gadget' just may have a place in your pocket. I have a few samples and stock on the way.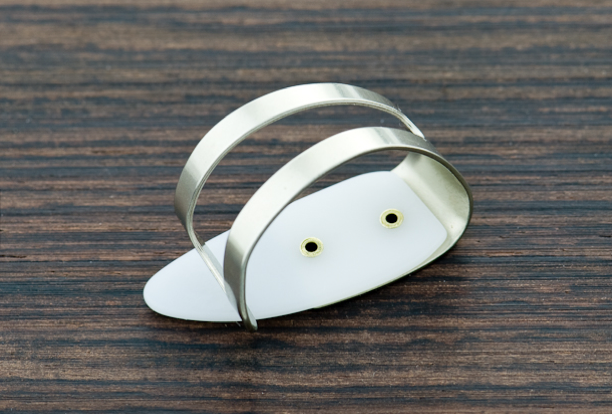 These thumb picks are certainly one of the best I have come across. The main feature you will appreciate is the split wrap of malleable metal, you can get this pick to just the right fit on your thumb, not too tight, not too loose. The delrin is just the right density for a noiseless, pure tone. Love all the offerings from ProPik and although I don't have all their product, I'm getting there. Give me a call and I can let you know what's in stock.
Plectrum Thickness: .050″
Material: Nickel-Silver/Delrin Combo
Size: Large, Medium or Small
Hand: Right or Left
Made in USA
Adrian and Lisa Nathan live in Meadow Creek, BC and together create Alpine Leather. 
Gold Tone strap conversion holders, adjust guitar strap for banjo hook attachment.
Levy's Leathers, woven ukulele or children's guitar strap with leather end fixtures and shoulder pad.  Made in Canada, black.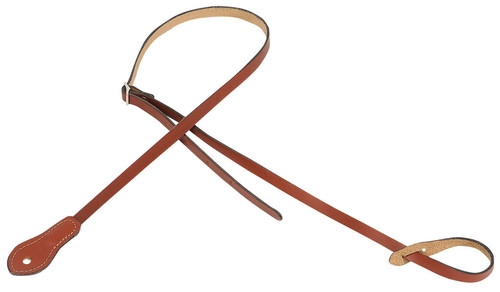 Levy's Leathers, pure leather mandolin strap, made in Canada, brown.
Levy's Leathers, designer guitar strap.  Thick woven cotton with leather fixtures and edging.  Made in Canada, brown/tan.
Gold Tone "Slinger" strap, based on original design by professional banjo player, Rick Scoles, for increased comfort and stability while being easily detachable from the banjo. Padded shoulder, full leather design, deluxe model, black.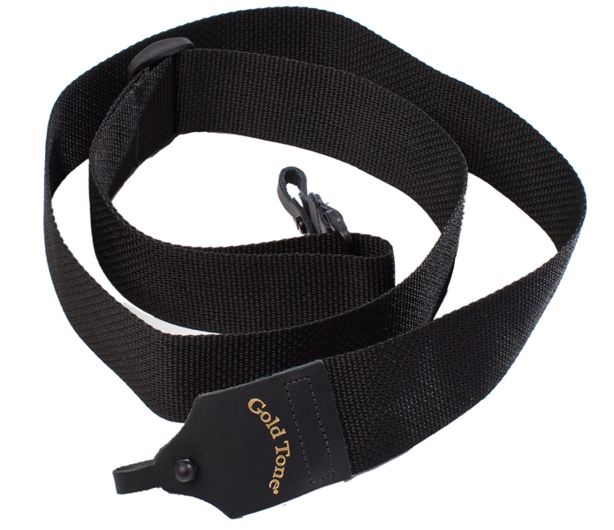 Gold Tone cloth strap with leather end fixtures and metal bolt and nut fixtures, brown and black in stock.
Grover Accessories, quick-release locking attachment system for guitar straps.
Planet Waves, quick-release lace system allows for safe and easy strap attachment, without knots.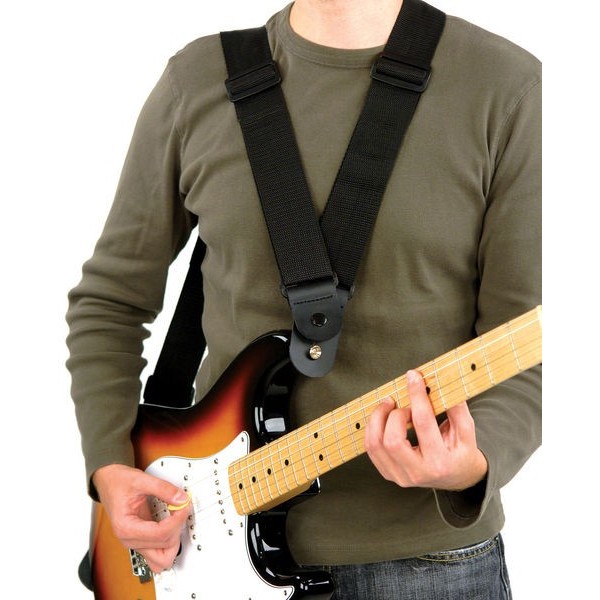 Planet Waves, "Dare" woven strap with leather end fixtures, allows for weight distribution over both shoulders, black.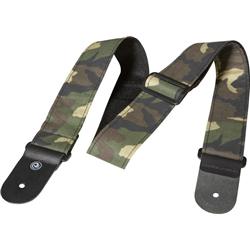 Planet Waves, woven strap with textile appliqué and leather end fixtures, "Camouflage".
Planet Waves poly-pro strap with leather end fixture, black.
Planet Waves poly-pro strap with leather end fixture, green.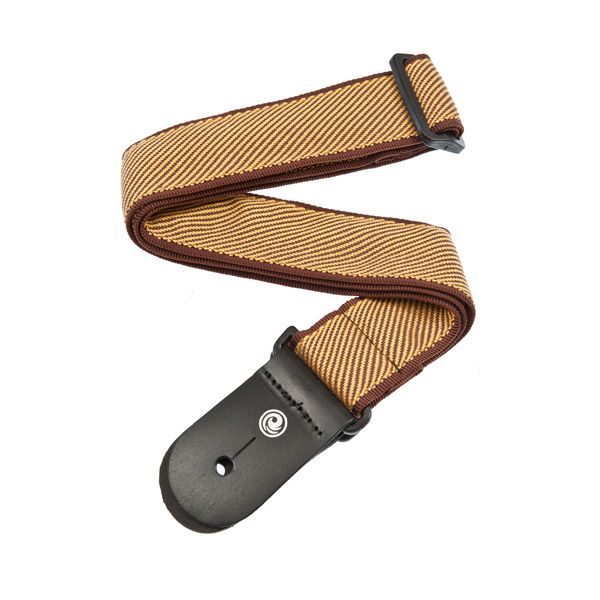 Planet Waves woven strap with leather end fixture, "Tweed".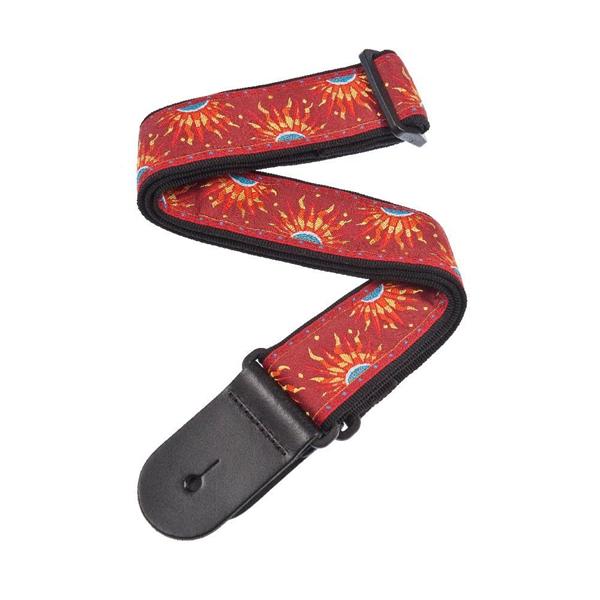 Planet Waves woven strap with leather end fixture, "Sun".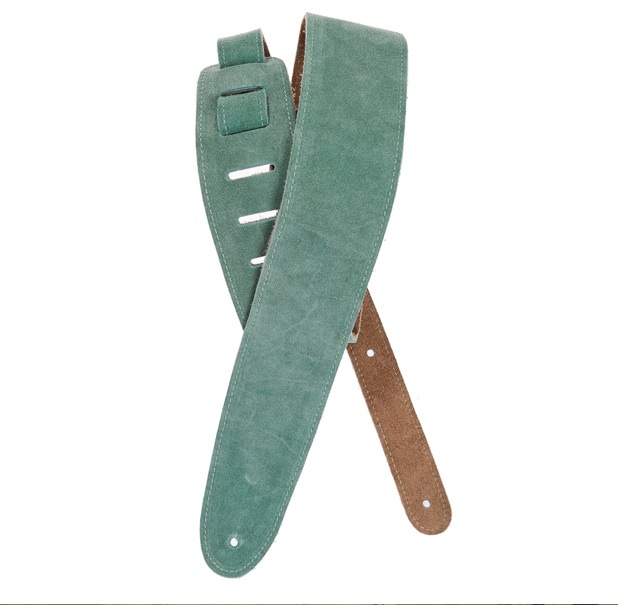 Planet Waves suede leather strap, teal.
Planet Waves locking strap, red and silver Celtic knot design.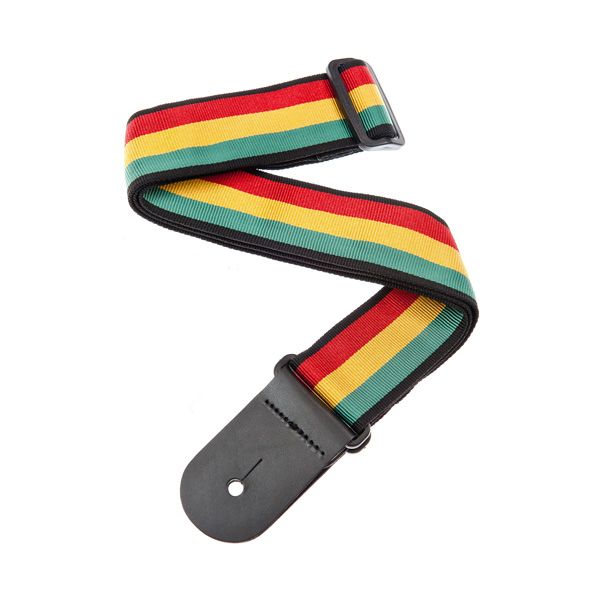 Plantet Waves, woven strap with leather end fixture, "Jamaica".