Local New Denver act Freya (Martine Denbok on violin and Noel Fudge on guitar) has just released their first CD and it's just what the doctor ordered.
Freya compose original pieces for violin and guitar. The music is fresh and innovative, drawing from Celtic and Folk roots, tugging on those timeless heartstrings that are anchored so deeply in so many of us. The CD is very well produced, clarity and volume are superb. Hat's off to Martine and Noel.
A must have for any Kootenay music library!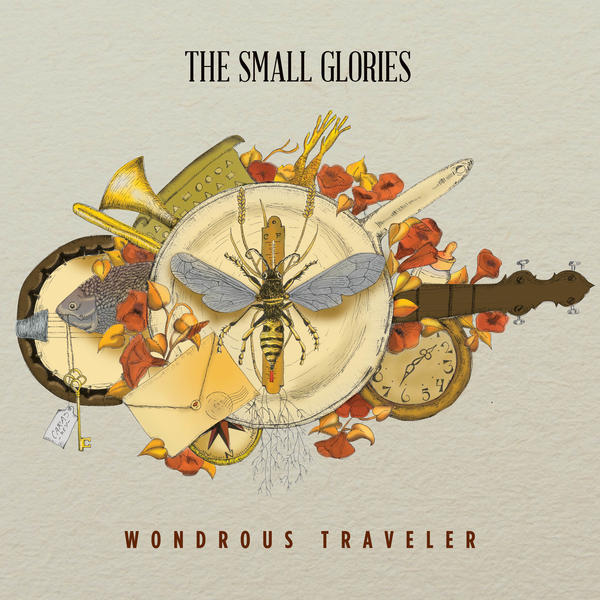 The Small Glories is a prime example of incredible synergy! JD Edwards and Cara Luft contrast and compliment each other beautifully. Their first full length album, Wondrous Traveler, brimming with top-notch musicianship, tight vocal harmonies and tasteful arrangements, is not to be missed. The songwriting stirs something ancient in the soul and echoes of the North American folk tradition. Every song on the album strikes home; bold, gutsy, honest, and unabashedly human. This duo command the ability to whirl you into the throws of wild dervish one moment, and then knock you (gently) to the ground with a tender, heart-rending ballad the next.
Guided by the over-riding spirit of fun and lust for life, here are true masters of the craft!
Visit them at http://www.thesmallglories.com/
You can buy Wondrous Traveler, as well as their self-titled EP, in store at Mountain Fruit Folklore.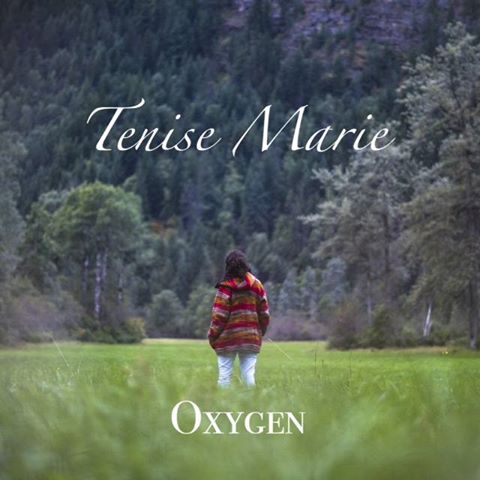 Tenise is a Kootenay girl through and through. I've always felt that the place a person lives influences their music in ways they can't control. Here are songs that evoke a sense of quiet peace, and beauty not without strength or wisdom. In short, everything that North Kootenay Lake means to me. Tenise's songwriting has a way of bringing you in from the wild, her stunningly clear voice is a soothing comfort against the hardships of the world, like a cup of tea and a book by the fire on a dark rainy night.
Tenise is a trained musician and graduate from Selkirk College. This all original album is an excellent example what a person can accomplish with the skills and knowledge to nourish their inherent spark of creativity into a roaring flame.
Very well produced and executed. 4 and a half stars!
Sheree Plett and Jeremy Eisenhauer recently moved to Kaslo much to our delight! They have been singing, songwriting and performing across North America for years now. Everything about this album is finely crafted, the songwriting is simply superb and having seen them live I can only say voices and harmonies like angels! When you hear and see these two hearts, so authentic and vulnerable, you will be moved!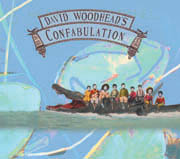 David was one of the first of many pleasant surprises to wander into my shop when I first opened (scroll to Nov 6th, 2012 on News and Events page). As soon as he mentioned his name I knew that I had seen it somewhere? That somewhere was the musicians list on many of the album covers in my collection. He has been on many of Canada's most recognized recording artists albums, check out his discography!
Can't say enough about this album, David is perhaps a somewhat under recognized musician in the sense that his chops and musicality don't seem anything under the most recognizable names in bass players, such as Jaco Pastorius or Victor Wooten, etc. Yet most Canadians I talk to haven't heard of him. Which doesn't mean a whole lot, other than to say this album deserves a listen even if you don't recognize the name.
The two most noticeable aspects of this recording are it's scope or breadth of original compositions and musicianship. Vast sojourn into a wide variety of musical genres, all successful IMO. The supporting cast of musicians very well up to the task of this ambitious album. Reminds me a little of early Weather Report albums but of course it's completely it's own musical entity full of joy, some lyrical laughter, spoken word and on and on. Musicians who compose at this level are like painters and writers and all creators telling a story well enough to transport us in our own moment to somewhere else, somewhere magical.
"complex, orchestrated music, complete with unusual time signatures, backed by the stellar Confabulation…
There's a lot to absorb, but the melodies get embedded in your head." – Penguin Eggs magazine review of the Confabulation CD.
Confabulation, definitely worth a listen!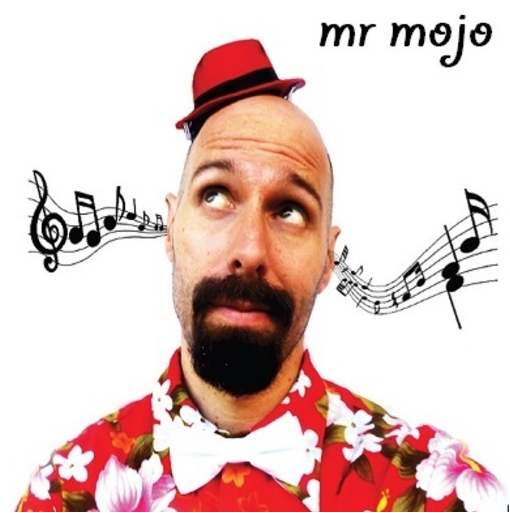 I have been listening to Morien Jones share his music with kids many years now and this album (OK, CD, but my youth was spent with vinyl and hey, it's back) captures the essence of how natural it is for him to connect with little beings still forming.
A gifted musician, there aren't many instruments or musical genres that Morien can't find an instant rapore with. His mainstay though, is a driving acoustic guitar rythm with a funky flavour and a sweet, soulful voice ( motown for kids ) that gets everyone moving. All of his music is cross generational in all aspects. The subject matter of the lyrics makes sense to the kids and the parents and brings smiles and laughter.
The recording is crisp and has a transparent naturalness which I attribute to many DAW ( Digital Audio Workstations-computers ) recordings being conceived in the spare bedroom downstairs. The simplicity of this approach resists over engineering for a variety of reasons, in my opinion. Augmented by some very tasteful guest appearances ( flute on Music is Joy ) the whole recording is remarkeable for a first in a challenging genre.
My two boys ( 8 and 12 ) listen to Mojos music regularily! You don't need an excuse to support this local Kootenay boy, this is good clean fun for the whole family!
shaking down the acorns
Wow, this album is incredible! Four young virtuosos really starting to hit their stride and impeccably recorded by Andrew Collins. I am not a bluegrass officionado but I don't think one has to be to really appreciate this album. Some of the intervalic work during solos on this album leads one to surmise that these guys are pushing out into new territory while honoring some classic tunes.
I have been listening to this album for about 2 months straight and gaining new appreciation each time for the depth of detail and near perfect execution. You would be hard pressed to find something you didn't like about this album. Drop into the Mtn Fruit and have a listen!
If you are wondering where the Slocan Ramblers name came from for a Toronto band there is a Kootenay connection. The bass player, Alistair Whitehead, has lived at various times in the Kaslo  and Kootenay area and his parents are in the process of retiring to Kaslo.
Head to their website for more details.